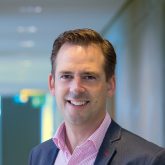 Sander van Loon
CEO
After my study at the Vrije Universiteit (organic chemistry) in 2001, I worked for 7 years on the Marine and Protective Coatings laboratory of PPG. In November 2008 I founded the company VLCI, starting all by myself at first. It is nice to see that VLCI is growing and becoming the partner in R&D services for formulations, a dream comes true! In my role as the CEO of VLCI, you can contact me to see how we can help you. Furthermore, I also scout for new technologies and opportunities in the field of formulations.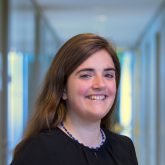 Gwenola Le Mouée
HLD Formulation chemist
I started to work for VLCI in 2013 after a Master's Degree in Formulation Science, obtained at Ecole Nationale Supérieure de Chimie of Mulhouse (ENSCMu, France), and two internships in The Netherlands (Albemarle Catalysts and AkzoNobel Decorative Coatings). I am specialised in HLD-NAC studies where I analyse and match surfactants and oils for varied applications. I also enjoy working with personal care and cosmetic formulations and implementing innovative and inventive concepts into actual products.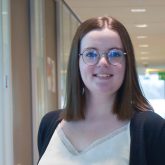 Emma Rosenzwey
HLD Formulation chemist
After completing my Master's Degree in Formulation Science at the National School of Engineering of Mulhouse (ENSCMu) in 2021, with a specialization in cosmetics, I was happy to begin my career at VLCI as a Formulation Chemist. I have always had an interest in the research and development and personal care areas as well as the formulation industry. VLCI suits with my interest and therefore, I am delighted to work on several projects using HLD-NAC and HSP to formulate more efficiently.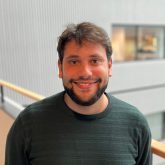 Giuseppe Cirillo
HLD Formulation chemist
I am an Industrial Chemist specialized in Organic Chemistry and Computational Chemistry with a Master's degree from the Alma Mater Studiorum - University of Bologna. After my graduation I joined the VLCI, where I realized the importance of HLD and the potential application it can apport to theoretical and practical formulation of emulsions. Since April 2023 I joined the HLD team, where I am happy to study and work with a wide variety of oil, blends and surfactants in order to improve or formulate new products and face new challenges in the formulation field.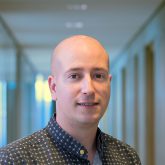 Nacho Martinez
Automation engineer
I am a Chemical Engineer from Valencia. After working on the design and development of lab equipment, I started at VLCI in 2014. Since then, I have been operating and improving our High Throughput system to adapt its capabilities to the needs of our customers. I also enjoy doing some mathematical and statistical modelling on the side, and building prototypes and proofs of concepts for a variety of applications.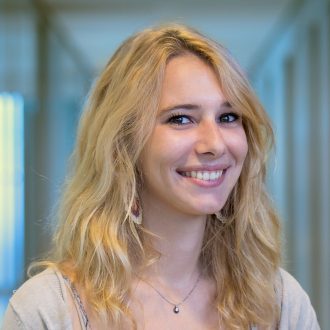 Alice Lorgue
HSP-HLD Fomulation chemist
I am a formulation chemist holding a Master's degree from the Ecole Nationale Supérieure de Chimie de Mulhouse (ENSCMu). During a one year internship at VLCI, I worked on various projects from HSP to coatings with a focus on HLD-NAC applied to cosmetics. After completing my studies, I did an internship at SOPREMA developing waterproofing coatings. Returning to VLCI, I am now a versatile formulation chemist working across the full variety of formulation projects and sciences.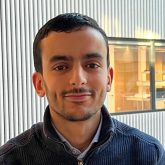 Mouad El Mandili
HSP Formulation chemist
After completing my MSc in Drug Design and Synthesis, at the Vrije Universiteit Amsterdam, I worked at Amsterdam UMC and the Leiden Institute of Chemistry on a drug delivery system for pancreatic cancer. Through this project, I got interested in formulation development, as it is of great importance for a product to be successful. Therefore, I joined VLCI in 2022 where I am using Hansen Solubility Parameters as a powerful tool to aid formulation.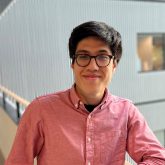 Zen Borg
HSP Formulation chemist
After completing my MSc studies in Chemical Engineering at the University of Twente, I started my career at VLCI in January 2023. Being a formulation chemist, I realised the importance of HSP contributions towards R&D in which characterises the similarity potential of products on both a qualitative and quantitative level. As someone who has worked with Polymer Chemistry and synthesis, HSP helps to simplify complex polymer solubilisations and behavioural trends in such versatile structures.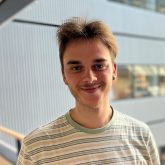 Rapolas Petkus
HSP Formulation chemist
I am a master's degree holder specialising in computational chemistry and thermodynamics. After graduating from the University of Sheffield (UK) I pursued my career further in the field of photocatalysis and worked in the same university surrounded by young professionals. Collaboration with future chemists and chemical engineers led me to the understanding of how powerful the prediction of material compatibility can be. Subsequently, I have joined VLCI in 2022 as an HSP formulation chemist to aid the world of formulation and research.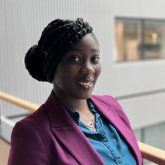 Caroline Orumaniye
HSP Formulation chemist
Since the obtention of my Master's degree in Formulation, I have been working as a formulator in the cosmetic field, developing personal care products (skincare, hairecare, makeup,...).
When I discovered VLCI, I immediately understood how HSP and HLD helps formulation R&D to be more efficient and innovative. Joining the VLCI's HSP team since May 2023, I work on the determination of HSP for our consumers and put my expertise in use to formulate personal care products by using HSP and HLD.